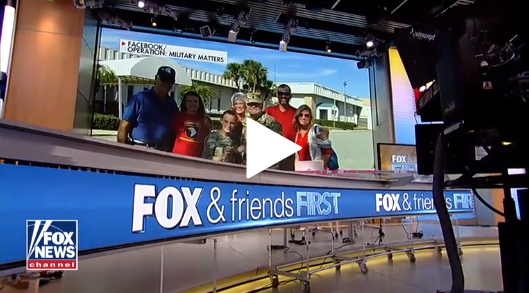 Fox News – Fox & friends First: Young girl kick-starts nonprofit supporting troops
Oct. 23, 2019 – Graci Tubbs' Operation Military Matters is dedicated to sending care packages to our troops overseas.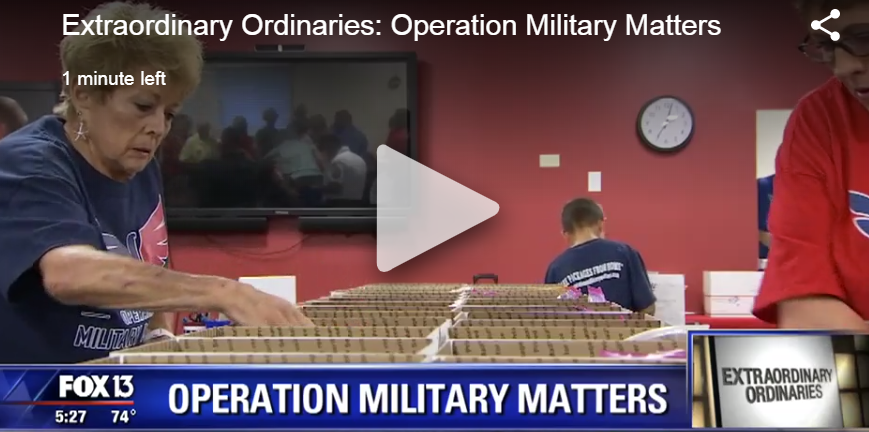 Fox 13 News: Extraordinary Ordinaries: Operation Military Matters
Oct. 03, 2019 – At the age of 9, Graci Tubbs started a school project, and it has since flourished into a non-profit organization reminding those overseas that their patriotic work isn't being taken for granted. Tubbs, is 13 years old now and has sent more than 2,400 care packages.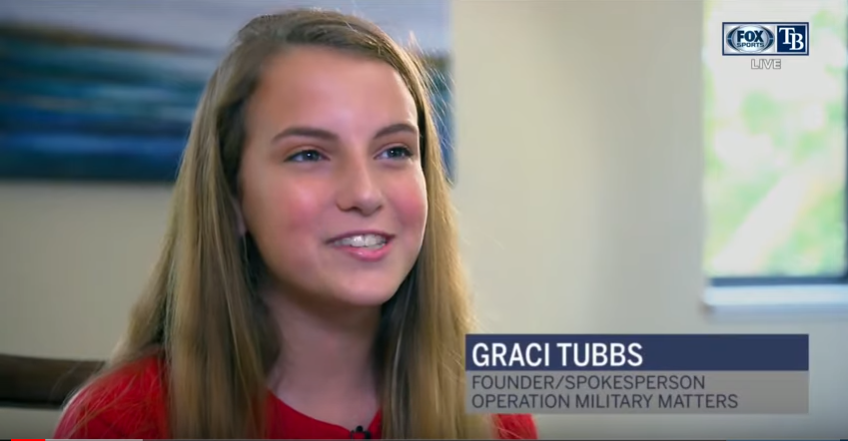 Fox Sports – Florida: Graci Tubbs was 9-years-old when she founded Operation Military Matters
Jul 4, 2019 at 10:14p ET – Graci Tubbs wanted to send care packages to active military service members when she was 9 years old. Now she is going into the eighth grade and is the founder of and spokesperson for Operation Military Matters, which has sent care packages all over the world!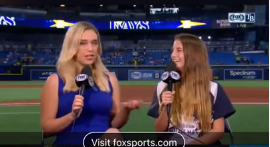 Tampa Bay Rays: Salute to the Military Pregame Interview
July 04, 2019 – Graci on the pre-game show for the Tampa Bay Rays vs Yankees game on the 4th of July to help salute the troops.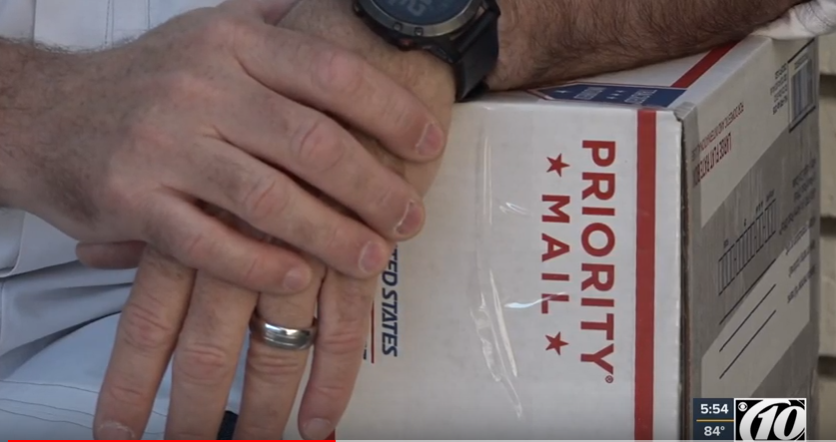 CBS News: Operation: Military Matters
April 09, 2019 – 13-year-old Graci Tubbs started a non-profit to send everyday items overseas to military members fighting for her freedom. In less than four years she's packed over 1,600+ boxes!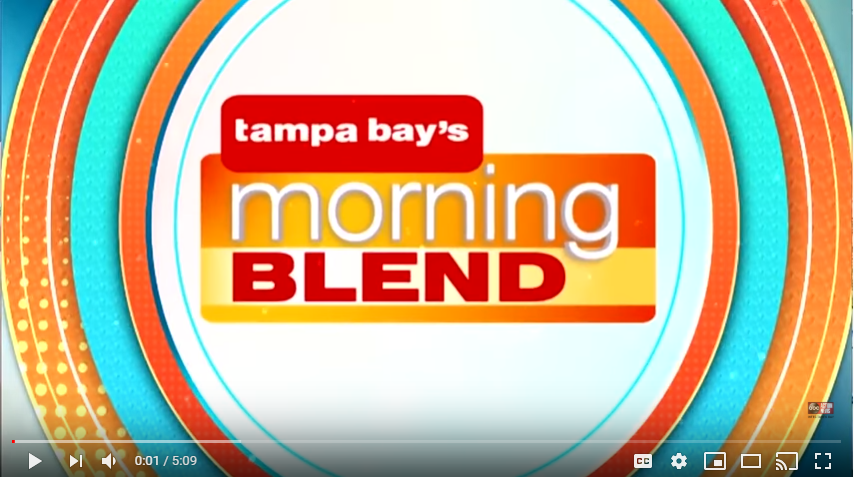 ABC Action News – Morning Blend: Operation: Military Matters
March 07, 2018 – Operation: Military Matters was started in 2015, by Graci Tubbs after a Veterans Day Assembly at her school.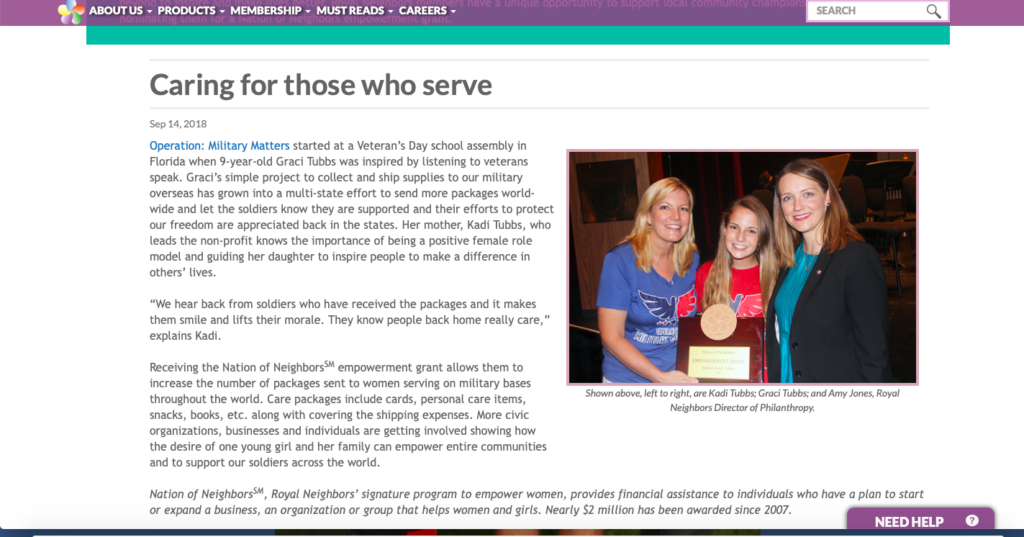 Royal Neighbors.org: Caring for those who serve
Sept. 14, 2018 – Kadi Tubbs, who leads the non-profit knows the importance of being a positive female role model and guiding her daughter to inspire people to make a difference in others' lives.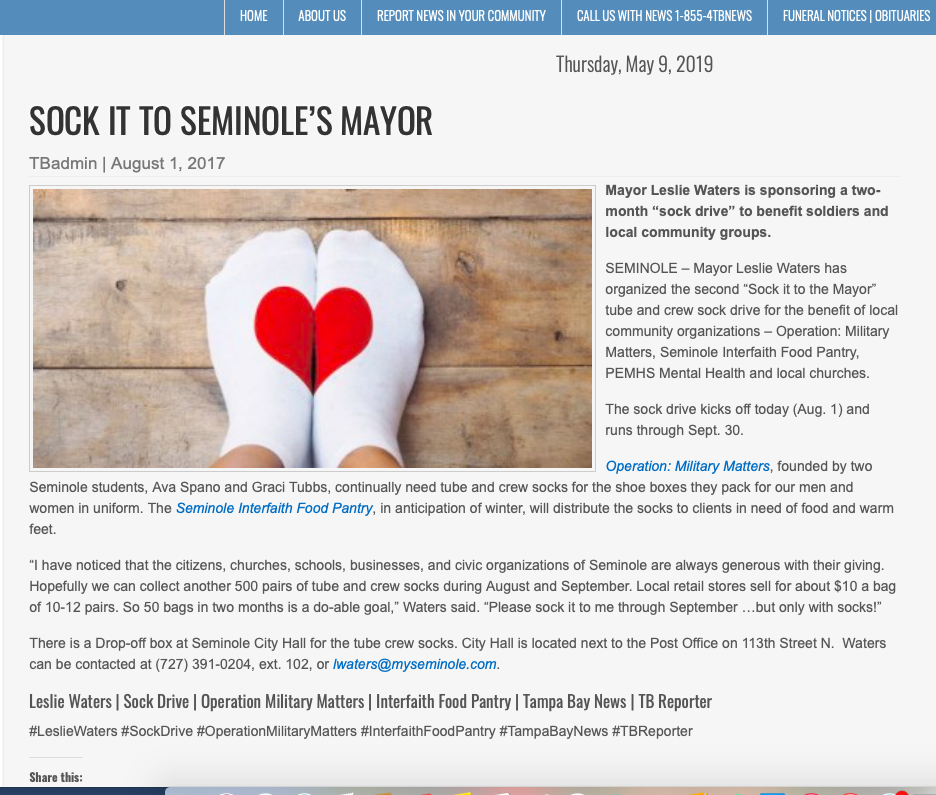 Tampa Bay Reporter: SOCK IT TO SEMINOLE'S MAYOR
August 1, 2017 – Mayor Leslie Waters has organized the second "Sock it to the Mayor" tube and crew sock drive for the benefit of local community organizations – Operation: Military Matters, Seminole Interfaith Food Pantry, PEMHS Mental Health and local churches.